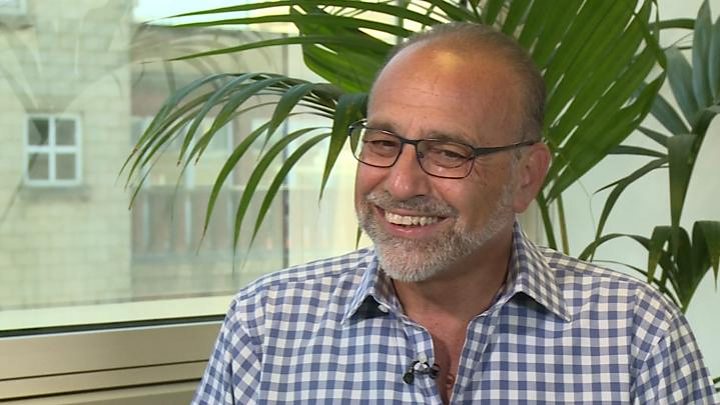 Businessman and former Dragons' Den star Theo Paphitis has credited dyslexia for his success.
Mr Paphitis told BBC 5 live's Wake Up to Money that the disorder, which affects reading, writing and spelling, had forced him to find solutions.
That had given him the confidence to tackle any business problems.
His experience tallies with a study by the Made by Dyslexia charity which says people with dyslexia have a "unique set of skills".
These include reasoning, communicating and visualising – all identified as key attributes for a modern workforce by the World Economic Forum.
'Lessons of life'
It is thought about 10% of the UK population have some form of dyslexia, but a recent YouGov study found that only 3% see it as a positive attribute. That's despite major figures such as Thomas Edison, Albert Einstein, Steve Jobs and Henry Ford all experiencing the condition.
"For me dyslexia was an advantage, as painful as it was," Mr Paphitis said. "If I hadn't had dyslexia I'm pretty certain I wouldn't be here today because I wouldn't have gone down the path I went down.
"Even as an 11-year-old I remember quite clearly learning to get round the things I had to do and finding another solution. Whatever it was I had to find another solution.
"It really gave me that confidence to be able to tackle anything in business, but not from an arrogant point of view or a false confidence, but how hard can it be? To look at the problem, break it down find a solution."
He added: "I think the early years of dyslexia, where you learn to deal with those issues, are the best lessons of life you're ever going to have."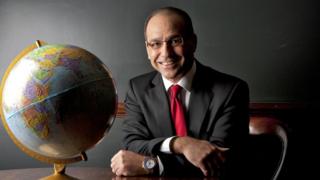 Problem solving
Mr Paphitis owns High Street stores such as Robert Dyas and Ryman Stationery, but started working life as a filing clerk at an insurance firm in the City. "I could make the tea but no one could find any of the files," he joked.
He said he discovered that he had a passion for retail after applying for a job as a sales assistant at a watch company in London.
"I went there on a Saturday, had my interview, got the job and started on the Monday. I was so nervous… working in retail had everything that fitted with my make-up, my abilities and I didn't have to use a pen once."
Lots of entrepreneurs are dyslexic, he says. "There is a very good reason for that – one, they are good at problem solving, but secondly no one else would give them a job."
Kate Griggs, who founded Made by Dyslexia, said: "People with Dyslexia see the world in a different way and are not tied to conventional thinking – as technology advances these skills will become increasing valuable to industry."
She added: "Managers should be trained to understand dyslexic traits and the implications and impacts on ways of working."
BBC News Source Link
Brought to you by Planet Genius
If You Liked This Article, Join our Newsletter To Receive More Great Articles