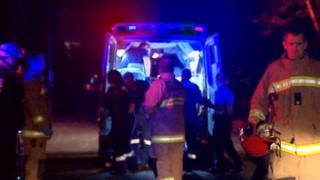 A man in Australia is fighting for life after being set alight following an argument over a dog, police say.
The 45-year-old man suffered critical injuries in Wollongong, a city south of Sydney, according to New South Wales Police.
Police said his alleged attacker, 41, doused him with a flammable liquid before setting him on fire.
They described the incident as a "neighbour dispute".
The victim suffered critical injuries and was flown to a hospital in Sydney, police said.
A 44-year-old woman with him at the time also suffered burns while trying to extinguish the flames.
She was taken to a Wollongong hospital in a stable condition.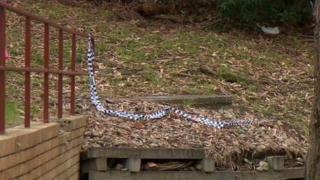 One witness said she heard yelling at the time.
"It's pretty bad, it's pretty stuffed up. It's scary," she told Australian Broadcasting Corp.
"I stayed inside. It's too scary to come out when there's an argument."
The 41-year-old man was denied bail in the Wollongong Local Court on Wednesday.
BBC News Source Link
Brought to you by Planet Genius
If You Liked This Article, Join our Newsletter To Receive More Great Articles