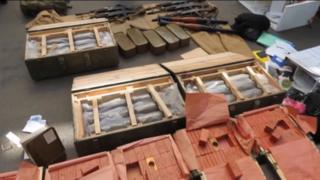 Ukraine's SBU security agency has said that a Frenchman detained last month with a large cache of arms was planning mass attacks on the Euro 2016 football tournament, which begins on Friday.
The man, identified by French media as Gregoire M, 25, was arrested on the Ukrainian border with Poland.
SBU chief Vasyl Hrytsak said the man had been planning 15 attacks and was driven by ultra-nationalist views.
He had amassed guns, detonators and 125kg of TNT, Mr Hrytsak said.
News of the man's arrest first emerged in a report by French TV network M6. The suspect was described as a worker at a farming co-operative from the Lorraine area of eastern France. He had no previous criminal record, reports said.
The SBU said it had been watching the suspect since December last year and that he had picked up five Kalashnikovs, two anti-tank grenade launchers, some 5,000 rounds of ammunition, 100 detonators, as well as a large quantity of explosive.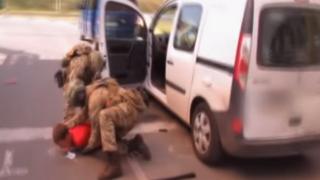 BBC News Source Link
Brought to you by Planet Genius
If You Liked This Article, Join our Newsletter To Receive More Great Articles