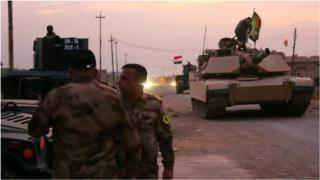 Iraqi troops have entered the city of Mosul and face heavy resistance from the so-called Islamic State (IS), reports the BBC's Ian Pannell embedded with special forces.
He tweeted that counter-terrorism forces were facing stiff resistance from IS fighters on the outskirts of the northern city.
Government troops have been advancing on Mosul from the south.
They are part of a major offensive which began more than two weeks ago.
BBC News Source Link
Brought to you by Planet Genius
If You Liked This Article, Join our Newsletter To Receive More Great Articles