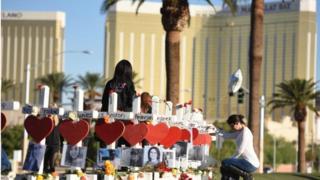 A hotel worker has said he alerted staff to report a gunman had opened fire before the suspect shot dead 58 people at a Las Vegas music festival.
Stephen Schuck said he was responding to a jammed fire door on the 32nd floor when he heard gunfire and spotted a colleague who had been shot.
He called dispatchers and told them to call police as the gunman sprayed bullets down the hallway, he said.
His account has intensified questions about why the gunman was not stopped.
"As soon as I started to go to a door to my left the rounds started coming down the hallway," Mr Schuck said on Wednesday.
"I could feel them pass right behind my head."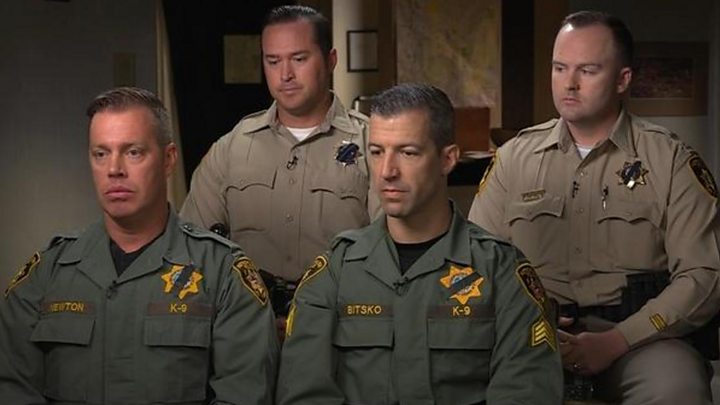 Mr Schuck said he encountered hotel security guard Jesus Campos, who had been shot in the leg by gunman Stephen Paddock.
Mr Campos told the maintenance man to take cover.
"It was kind of relentless so I called over the radio what was going on," said Mr Schuck.
"As soon as the shooting stopped we made our way down the hallway and took cover again and then the shooting started again."
Soon afterwards, Paddock, 64, sprayed bullets upon a nearby crowd at the Route 91 country music festival, perched above in his suite on the 32nd floor of the Mandalay Bay hotel.
Paddock apparently took his own life after the attack, the deadliest mass shooting in modern US history, leaving 58 dead and 500 wounded.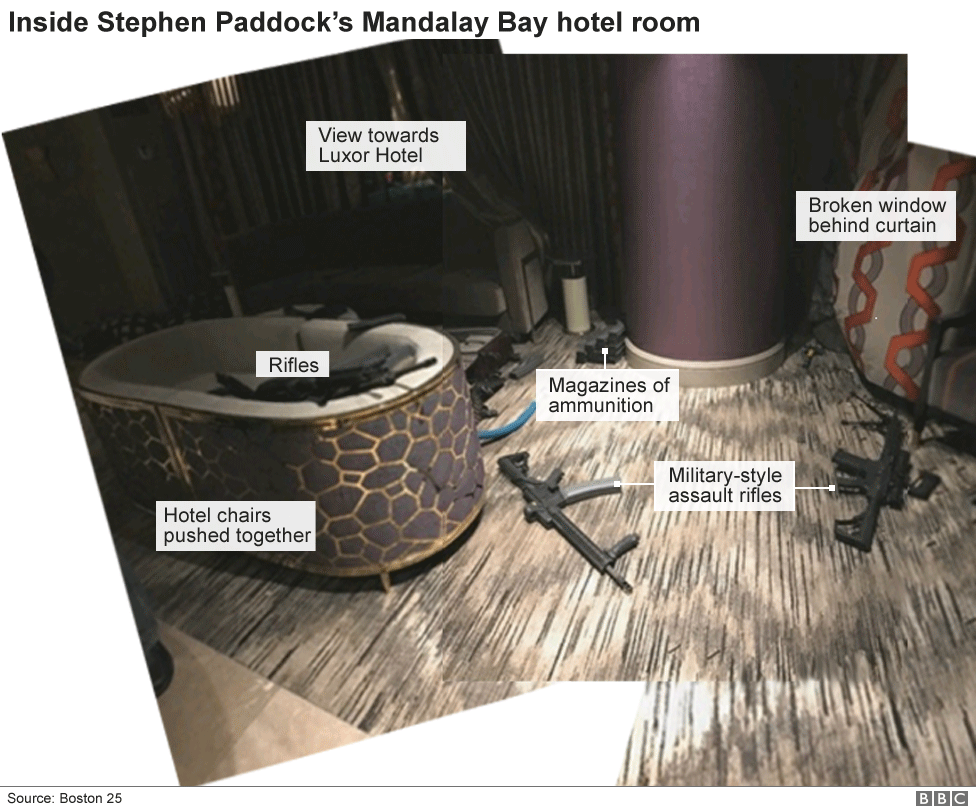 According to CBS News, gunfire could be heard as Mr Schuck told a dispatcher on his radio: "Call the police, someone's firing a gun up here. Someone's firing a rifle on the 32nd floor down the hallway."
It was unclear if hotel staff alerted police to the shooting.
The BBC has asked the Las Vegas Metropolitan Police Department and the Mandalay Bay hotel for comment.
Mr Schuck's account adds more questions about why police were unaware of the shooting on the 32nd floor before Paddock opened fire on concert-goers below.
Police initially said Mr Campos, the injured security guard, interrupted the gunman as he was firing upon the crowd from his hotel suite.
But on Monday police revised the timeline to clarify that Mr Campos was actually shot in the leg and wounded six minutes before Paddock began shooting at the music festival.
They said Paddock, who had placed security cameras outside his room, shot Mr Campos through the door of his suite, firing 200 rounds into the hallway.
The 3,200-room hotel disputed the police chronology.
---
Las Vegas shooting timeline – all Pacific Standard Time
21:40 (04:40 GMT) Route 91 Harvest festival begins its closing act
21:59 Paddock shoots security guard Jesus Campos outside his 32nd floor room
22:05 Paddock opens fire on concert-goers below after smashing his window with a hammer
22:15 Paddock stops firing
22:17 The first police arrive on the scene and find the wounded security guard near Paddock's room a minute later
22:38 Police publicly confirm an active shooter
23:20 Swat team breaks into Paddock's room and finds him dead from a suspected self-inflicted gunshot
Source: Clark County sheriff's office
---
BBC News Source Link
Brought to you by Planet Genius
If You Liked This Article, Join our Newsletter To Receive More Great Articles