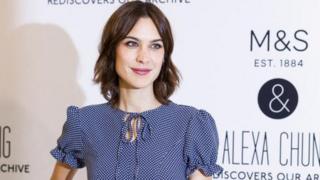 Marks and Spencer has reported a rise in underlying profits but its new boss has warned that improving its clothing and home range will hit profits in the short term.
For the year to 2 April, underlying profits rose 4.3% to £689m.
Steve Rowe, who took over as chief executive last month, says he intends to make a number of changes to the clothing range in particular.
He promised to lower clothing prices and improve style, fit and quality.
Mr Rowe said he had already cut the price of 3.5 million clothing items in the past couple of weeks.
In addition, there are plans to reduce the number of sales promotions in the stores.
Mr Rowe said: "These actions, combined with the difficult trading conditions, will have an adverse effect on profit in the short term."
Shares in M&S fell more than 6% in early trading to 416p.
'Mrs M&S'
Mr Rowe told the BBC's Today programme that he would move the emphasis away from fashion to "stylish contemporary clothing".
He said M&S now had a very clear idea of who its customers are: "Mrs M&S, we need to cherish and celebrate her and give her what she needs."
But while he says he is determined to return homeware and clothing to growth he warns the sectors are "pretty tough" trading conditions.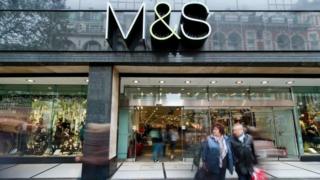 Selling clothing in the UK is a highly competitive business and M&S faces tough competition from Next and Zara, among others. Next has also warned recently its profits would not match expectations.
Mr Rowe, who took over from Marc Bolland, is the latest in a line of bosses at Marks and Spencer spending their first weeks and months pledging and making changes.
He has already announced plans to cut the size of the top management team in an attempt to bring the company closer to its customers, and is also promising to invest in his staff in the stores.
Food improves
M&S said that group revenue rose 2.4% over the year to £10.6bn.
Statutory pre-tax profits, the measure all companies must provide, fell 18.5% to £488.8m after taking into account one-off costs of £200.8m.
These costs included about £50m to cover PPI mis-selling at M&S Bank, as well as costs resulting from store closures both in the UK and abroad.
The company said that its food business, which accounts for about half of its profits, continued to perform well.
M&S opened another 75 of its smaller Simply Food outlets over the year and said these were doing even better business than it had hoped.
BBC News Source Link
Brought to you by Planet Genius
If You Liked This Article, Join our Newsletter To Receive More Great Articles