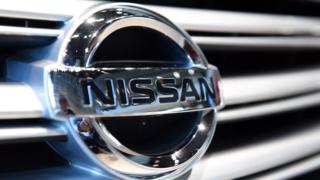 Shares in Japanese carmaker Nissan fell on Thursday after the company confirmed it was in talks to take a major stake in embattled rival Mitsubishi Motors.
Nissan shares fell 1.4% while Mitsubishi Motors was suspended from trading after news emerged of the possible tie-up.
Japan's Nikkei 225 was down 0.5% to 16,497.62 points.
Trader sentiment was weighed down by a disappointing close on Wall Street overnight.
The negative lead from the US also affected Asia's other main markets.
China's Shanghai Composite was down 2% to 2,782.26 points while Hong Kong's Hang Seng traded 0.4% lower at 19,978.08.
In Australia, the ASX/200 fell 0.6% to 5,341.60 points.
South Korea's benchmark Kospi index was flat at 1,977.68.
BBC News Source Link
Brought to you by Planet Genius
If You Liked This Article, Join our Newsletter To Receive More Great Articles