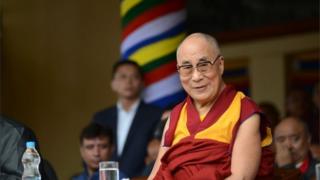 US President Barack Obama is scheduled to meet the Dalai Lama in private at the White House despite Chinese objections.
China has denounced meetings between foreign leaders and the exiled Tibetan Buddhist spiritual leader, whom the country considers a separatist.
The pair, who have met several times before, will talk behind closed doors in the White House Map Room.
A Chinese foreign ministry spokesman condemned Wednesday's meeting.
"If the United States plans this meeting, it will send the wrong signal to Tibet independence and separatist forces and harm China-US mutual trust and cooperation," said Lu Kang.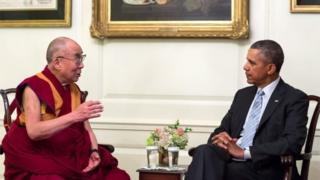 Mr Obama has previously described the Tibetan Buddhist leader as a "good friend".
The Dalai Lama fled to India after a failed uprising against Chinese rule in 1959.
The Buddhist leader has pushed for more Tibetan autonomy while China accuses him of encouraging outright independence.
BBC News Source Link
Brought to you by Planet Genius
If You Liked This Article, Join our Newsletter To Receive More Great Articles