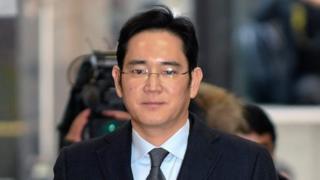 A court in South Korea has approved the arrest of Samsung's heir apparent Lee Jae-yong, accused of bribery, embezzlement and perjury.
The case is linked to a scandal that led to the impeachment of the country's President Park Geung-hye.
Samsung is accused of giving donations to non-profit foundations operated by Choi Soon-sil, a friend of Ms Park, in exchange for government favours.
Seoul Central District Court's decision is likely to shock the business world.
BBC News Source Link
Brought to you by Planet Genius
If You Liked This Article, Join our Newsletter To Receive More Great Articles