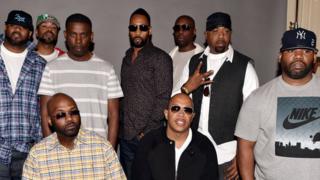 Controversial businessman Martin Shkreli has streamed two clips of a "secret" Wu-Tang Clan album online.
He had promised to share his entire music collection, which he says also includes unreleased Beatles songs, if Donald Trump became president.
But he streamed only two short clips of unheard Wu-Tang Clan songs on Periscope, and later deleted the video.
However, some people recorded copies of the footage and have re-uploaded it to video sharing websites.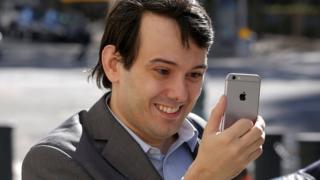 Mr Shkreli became infamous when his company, Turing Pharmaceuticals, raised the price of a drug used to treat parasitic infections by 5,000% in 2015.
He bought the only copy of the Wu-Tang Clan album Once Upon A Time In Shaolin for $2m (£1.6m) at an auction the same year.
The album was completed in 2013, but stored in a vault in Marrakech, Morocco, until the auction.
It includes contributions by each member of Wu-Tang Clan and comes in a hand-carved nickel-silver case.
The group has stipulated that Mr Shkreli cannot release the 31 tracks commercially for 88 years.
"I actually have a contract with the Wu-Tang Clan where I'm not allowed to do this," he said in the live stream. But he added: "I think they want the music to come out."
BBC News Source Link
Brought to you by Planet Genius
If You Liked This Article, Join our Newsletter To Receive More Great Articles