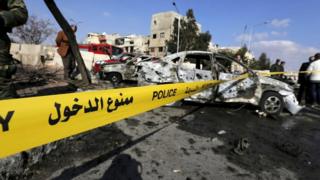 At least 30 people have been killed in a twin bomb attack in Syria's capital, Damascus, monitors and media say.
The attack was close to the Bab al-Saghir cemetery, which houses several Shia mausoleums, state media reported.
Sunni militants often target Shia shrines but attacks in most parts of the capital remain uncommon.
A nationwide truce brokered by Russia, Turkey and Iran took effect on 30 December after talks in Kazakhstan, but sporadic attacks continue.
There have been two rounds of talks, with another planned next week.
Damascus is mostly under the control of Syrian President Bashar al-Assad, but rebel groups are present in outlying districts of the city.
It is not yet clear who was behind the latest attack.
One unconfirmed report said the bombers targeted Shia pilgrims who had been brought to the area by bus. Another, also unconfirmed, said that most of those who died were Iraqis.
The UK-based Syrian Observatory for Human Rights said a roadside bomb blew up as the bus passed and a suicide bomber also detonated explosives.
A double suicide bombing in the Kafr Sousa district of the capital in January killed at least 10 people.
Former al-Qaeda affiliate Jabhat Fateh al-Sham said it was behind that attack.
The group is excluded from the peace talks and its mainly north-western bases have been regularly targeted by the Syrian army and its Russian allies.
More than 300,000 people have been killed and 11 million others displaced since the uprising against President Assad began in March 2011.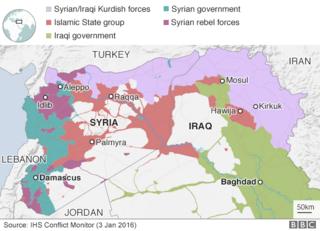 BBC News Source Link
Brought to you by Planet Genius
If You Liked This Article, Join our Newsletter To Receive More Great Articles