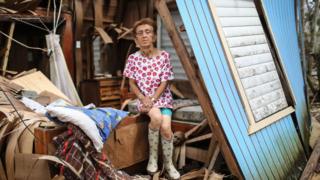 US President Donald Trump has griped about emergency relief efforts in hurricane-ravaged Puerto Rico, saying federal aid cannot continue "forever".
In tweets, he spoke of Puerto Rico's "total lack of accountability", saying "electric and all infrastructure was disaster before hurricanes".
The island, whose 3.4 million residents are US citizens, is 90% without power three weeks after Hurricane Maria.
Congress is weighing a multi-billion dollar aid package for the territory.
Lawmakers are expected to approve $36.5bn (£28bn) in emergency relief for Puerto Rico, Florida, Texas and the US Virgin Islands, as well as wildfire-ravaged California.
In Thursday's tweets, the US president noted it was up to "Congress to decide how much to spend".
But he added: "We cannot keep FEMA, the Military & the First Responders, who have been amazing (under the most difficult circumstances) in P.R. forever!"
Puerto Rico is saddled with nearly $72bn in pre-hurricane debt that is being overseen by a federally created oversight board.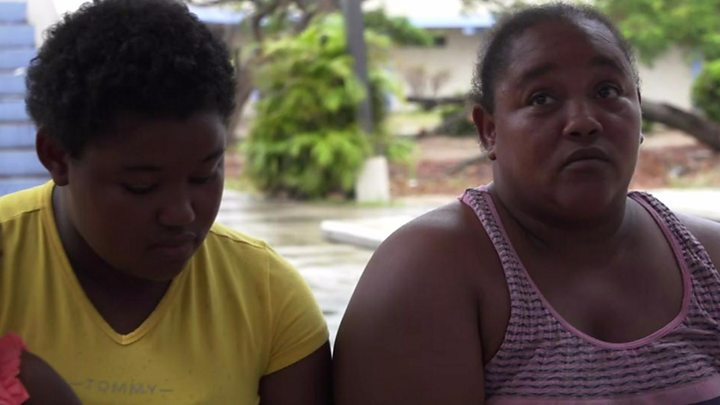 Mr Trump's tweets provoked a swift backlash from some Democratic lawmakers, who accused him of preparing to abandon US citizens.
"There is still devastation, Americans are still dying. FEMA needs to stay until the job is done," Senate Democratic Leader Chuck Schumer replied on Twitter, using the acronym for the Federal Emergency Management Agency.
BBC News Source Link
Brought to you by Planet Genius
If You Liked This Article, Join our Newsletter To Receive More Great Articles