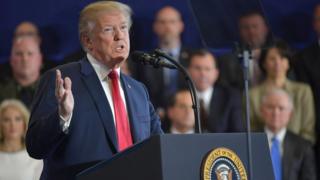 US President Donald Trump has called for drug traffickers to face the death penalty as part of his plan to combat the US painkiller-addiction epidemic.
He outlined the capital punishment plan during a speech in Manchester, New Hampshire, a state hard hit by the opioid crisis.
Mr Trump is also set to announce measures to tackle over-prescription and insufficient access to treatment.
The epidemic claimed 63,600 Americans' lives in 2016, say US health officials.
Mr Trump was cheered on Monday as he told a crowd: "If we don't get tough on the drug dealers we're wasting our time, and that toughness includes the death penalty."
Some 2.4 million Americans are estimated to be addicted to opioids, a class of drugs that includes prescription painkillers and heroin.
Mr Trump previously suggested the "ultimate" punishment for traffickers at a rally in Pennsylvania earlier this month.
Doesn't this get-tough approach work elsewhere?
President Trump has previously praised Philippines President Rodrigo Duterte, whose war against drug dealers has led to extra-judicial killings.
Philippines police say they have killed 4,100 drug suspects as part of the campaign.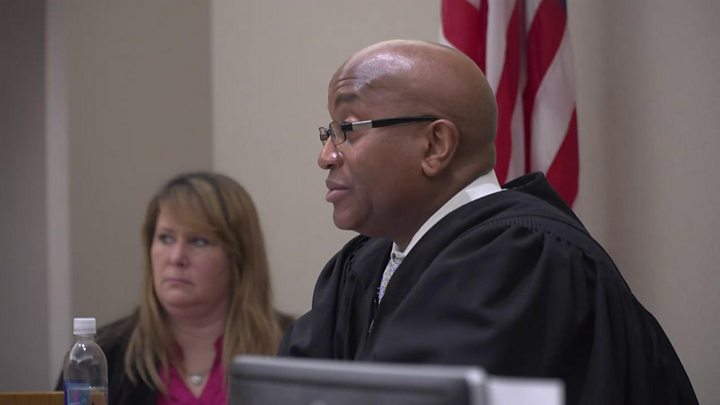 But human rights groups say the real death toll is triple that number, and the International Criminal Court is investigating.
Advocates of capital punishment for drug dealers credit it to Singapore's low drug use.
But Iran also imposes the death penalty for drug use, yet it is plagued by opiate addiction.
BBC News Source Link
Brought to you by Planet Genius
If You Liked This Article, Join our Newsletter To Receive More Great Articles