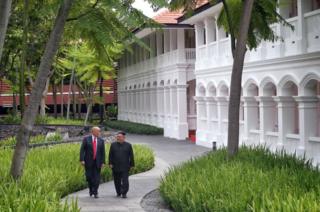 I could see that the excitement of the day and the punishing travel schedule had begun to wear on President Donald Trump by the time he came to the back of Air Force One to greet the travelling press before departing Singapore.
But there was still some of the buzz that comes from drafting a new page of history and putting a big marker beside your name.
Whatever one thought about the summit and its result, this was Mr Trump's moment: in a day of carefully choreographed photo opportunities with Kim Jong-un he had overturned the narrative of US-North Korean relations and dragged the Hermit Kingdom on to the world stage.
"I wonder if he's done a news conference," Mr Trump mused aloud before wishing us good luck with the 26-hour flight ahead (we clocked in at 23 hours and 7 minutes).
It had never occurred to me that the leader of the totalitarian state might think of speaking to the press. His propaganda machine was already in overdrive, elevating the myth of his greatness to new levels with the extraordinary material from the summit.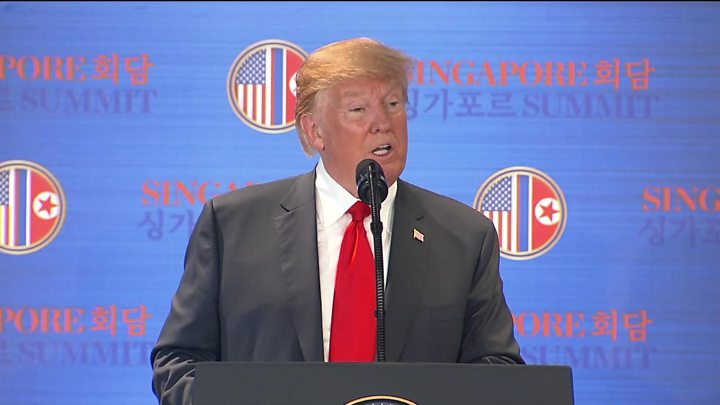 But this kind of disconnect between myth and reality seemed evident throughout President Trump's freewheeling news conference, suggesting his grand ambitions were not grounded in a full understanding of what and with whom he was dealing.
He lauded the joint statement of bare-bones principles as a comprehensive denuclearisation agreement, when to many seasoned observers it didn't constitute anything close to a disarmament agenda binding Kim Jong-un to action.
He lavishly praised the young dictator, saying he trusted him to "do the right thing"; this despite decades of evidence that the Kim family had cemented its dynasty with ruthlessness and duped the international community about its nuclear weapons programme.
Mr Trump's affinity for dealing one on one with strongmen was particularly stark after the messy bust-up with his G7 allies en-route to the summit.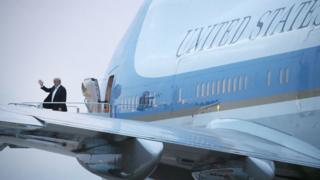 But the heart of the matter was this: "I just feel very strongly," he told reporters "[with] my instinct, my ability, or talent, they want to make a deal."
"My whole life has been deals," he said. "I've done great at it, and that's what I do."
And the deal he offered was packaged his way: a video styled as a movie trailer showing Mr Kim as a man of destiny presented with the rare choice to transform his impoverished nation into a paradise of prosperity.
The presentation bemused those of us packed into the press hall – we thought at first it was North Korean propaganda.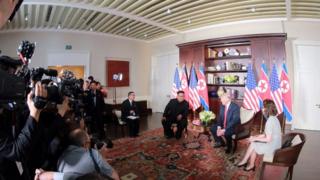 But was it a language Kim Jong-un understands?
We know he recently announced a strategic decision to shift focus from building up his nuclear arsenal to modernising his economy.
Everyone had been wondering how much of his nuclear programme he'd be willing to put on the table to get that. Mr Trump focused instead on playing up the rewards.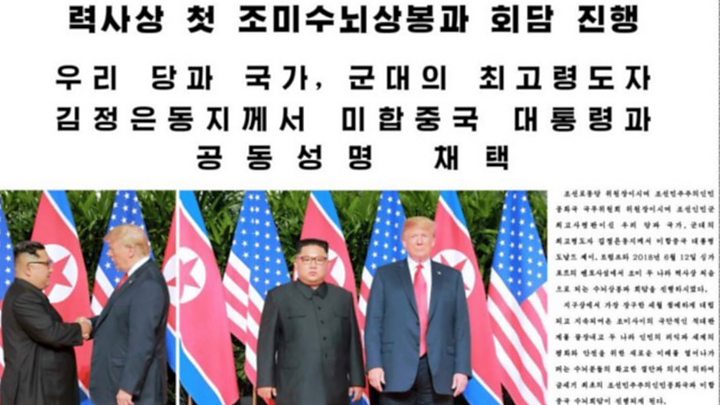 Most experts assess that the North Korean leader got the better deal at the summit.
But the president's change in approach – to reset the relationship before denuclearisation, not after, is one that the former Director of National Intelligence James Clapper has welcomed: it was necessary, he says, to create a new dynamic in which talks might progress.
The bizarre quirks of the summit seemed to follow us even as Air Force One left Singapore behind.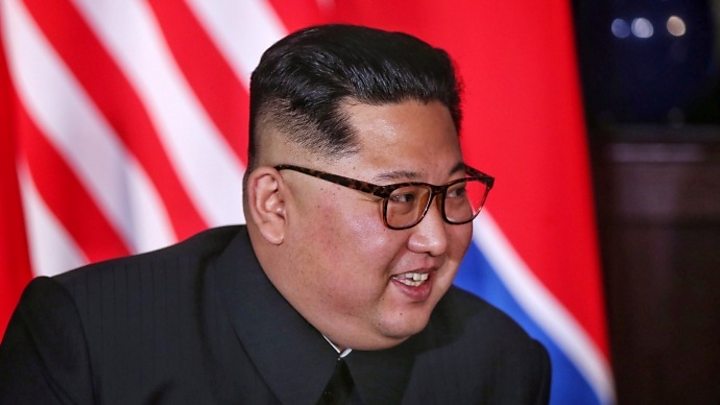 Turns out we moved forward into Wednesday on our way to a refuelling stop in the Pacific island of Guam. But then crossed the international date line back into Tuesday en-route to Hawaii.
So while those of us in the press cabin tried to sleep, the president continued to make calls and fire off tweets, travelling back in time to make the most of his historic day.
BBC News Source Link
Brought to you by Planet Genius
If You Liked This Article, Join our Newsletter To Receive More Great Articles