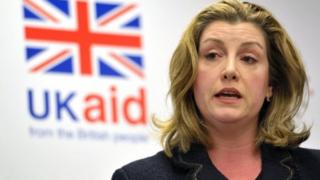 Charities doing overseas aid work will lose funding if they fail to cooperate over safeguarding issues, warned the international development secretary.
Penny Mordaunt said it was "despicable" that sexual exploitation and abuse still existed in the aid sector.
Her comments come after Oxfam workers were accused of using prostitutes in Haiti following the 2010 earthquake.
Oxfam said it was "dismayed by what happened" and would fully cooperate with authorities.
The UK-based charity said it had already set up a whistleblowing hotline to prevent sexual abuse and misconduct.
Oxfam received nearly £32m from the government in the last financial year.
Ms Mordaunt said she was writing to all British charities that receive UK aid to insist they detail the steps they are taking to ensure safeguarding policies are fully in place.
"With regard to Oxfam and any other organisation that has safeguarding issues, we expect them to cooperate fully with such authorities, and we will cease to fund any organisation that does not," she said.
"I am very clear: we will not work with any organisation that does not live up to the high standards on safeguarding and protection that we require."
'Horrific behaviour'
She said her "absolute priority" was to keep the world's poorest and most vulnerable people safe from harm.
"In the 21st century, it is utterly despicable that sexual exploitation and abuse continues to exist in the aid sector," she sad.
"The horrific behaviour by some members of Oxfam staff in Haiti in 2011 is an example of a wider issue on which DfID (Department for International Development) is already taking action, both at home and with the international community via the UN."
Fresh claims
Meanwhile, Oxfam is facing further allegations, reported in the Observer, that its staff used prostitutes in Chad in 2006.
The same senior staff member, Roland van Hauwermeiren, led this mission and the charity's work in Haiti. He resigned from Oxfam in 2011.
Oxfam said it could not corroborate the latest allegations, but it said it was "shocked and dismayed" at what it called the unacceptable behaviour by a small number of people.
"Since the Haiti case in 2011 we have introduced a range of measures to prevent sexual abuse and misconduct happening in the first place and improve how we handle any allegations," the charity said.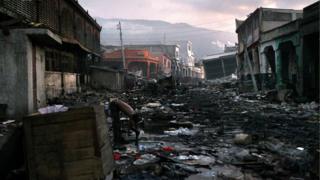 Oxfam has faced growing criticism over the way it handled the sexual misconduct claims against some staff in Haiti in 2011.
The aid workers were in Haiti as part of the relief effort following the devastating magnitude 7.0 earthquake that killed more than 200,000 people in 2010.
Its own investigation into the allegations led to four people being sacked and three others resigning.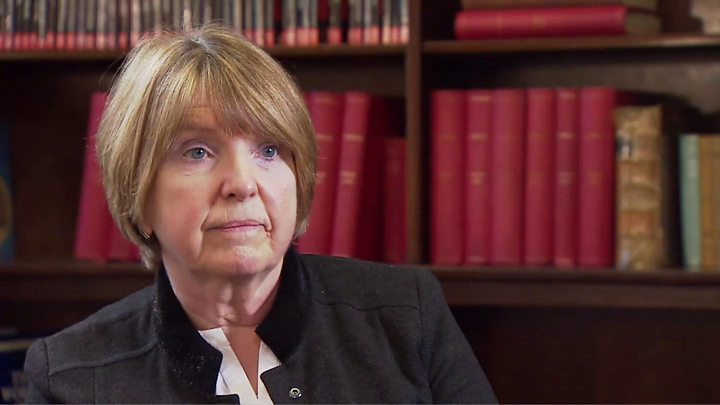 On Saturday the Charity Commission said that while Oxfam told the regulator it was investigating inappropriate sexual behaviour, bullying, harassment and staff intimidation, the charity had not given the full details.
The Charity Commission took no further action but says it would have acted differently had it known all the facts.
Oxfam has denied any cover-up and has said the behaviour of some of its staff in Haiti had been "totally unacceptable".
BBC News Source Link
Brought to you by Planet Genius
If You Liked This Article, Join our Newsletter To Receive More Great Articles