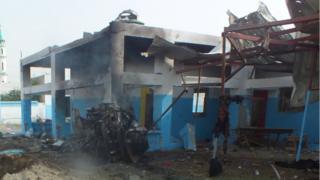 A Saudi-led coalition air strike has hit a hospital in rebel-held northern Yemen supported by Medecins Sans Frontieres, the medical charity says.
MSF reported that the attack took place in Abs, in Hajjah province, and that the number of casualties was unknown.
But residents and local officials said at least six people had been killed and 13 injured.
There was no immediate comment from the coalition, which has been battling the Houthi rebel movement since March 2015.
The conflict has left more than 6,400 people dead, half of them civilians, and displaced 2.5 million others, according to the UN.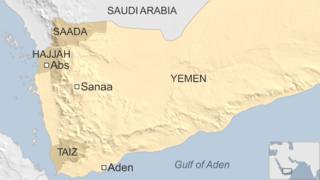 MSF Yemen wrote on Twitter that the Abs hospital was "targeted by air strikes" at 15:45 (12:45 GMT) on Monday.
"Medical teams are assisting the wounded & toll is still unknown," it added.
There were unconfirmed reports that a Spanish female doctor was with patients inside the facility when it was hit.
MSF said more than 4,600 patients had been treated at the Abs hospital since MSF began supporting the facility in July 2015.
Last year, one person was killed in coalition air strikes on an MSF-supported health centre in the neighbouring province of Saada and a mobile clinic in the southern province of Taiz were hit in air strikes, according to the charity.
A hospital in Saada was hit by a projectile this January, killing six people.
BBC News Source Link
Brought to you by Planet Genius
If You Liked This Article, Join our Newsletter To Receive More Great Articles