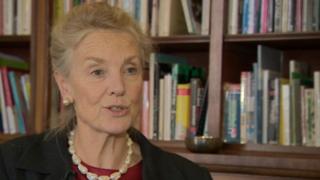 A university vice-chancellor received more than £800,000 in her final year in post, it has been revealed.
Accounts for Bath Spa University show Prof Christina Slade was paid £429,000 "for loss of office" on top of her £250,000 salary and other benefits.
The University and College Union (UCU) has called for an "urgent overhaul" of senior pay at British universities.
A spokeswoman for the university said the sum "was considered to represent value for money".
Prof Slade, who served as vice-chancellor until August, was also given a housing allowance of £20,000 and another £20,000 for "other benefits-in-kind".
There were also pension contributions of £89,000.
In total, she received a pay package, including benefits and pensions, worth £808,000.
Excessive salaries
A spokeswoman for the university said: "Having taken legal advice, the university paid Prof Slade a sum which reflected her contractual and statutory entitlements, and was considered to represent value for money."
She said that the vice-chancellor's salary was decided by a pay committee, which did not include the vice-chancellor or staff.
The committee was "mindful of the need to respond to concerns about excessive salaries and take into account the performance of the university," she added.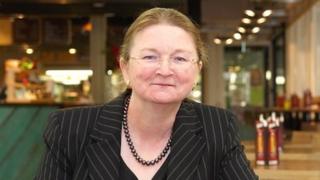 The new revelations came on the day it emerged the retirement terms of Britain's highest paid vice-chancellor are being investigated by a watchdog.
Prof Dame Glynis Breakwell announced she was resigning from the University of Bath after a row over her £468,000 salary.
UCU general secretary Sally Hunt said that when it came to senior pay in universities "many vice-chancellors and senior staff look like they are living on a different planet".
She called for greater transparency into how senior pay awards were decided, with staff and students included on remuneration committees.
"We are seeing what happens when decisions are taken in secret without proper checks and balances," she added.
"This simply cannot be allowed to continue; we need an urgent overhaul of how senior pay and perks are determined, and how our universities are governed."
BBC News Source Link
Brought to you by Planet Genius
If You Liked This Article, Join our Newsletter To Receive More Great Articles