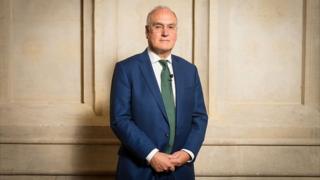 A regional education director says "too many" schools in Northamptonshire are "not good enough".
In his open letter to those responsible for education in the county, Chris Russell voiced deep concerns about standards in the county.
Far too many children and young people were being deprived of the opportunity to gain a good education, he said.
Northamptonshire County Council said it accepted his findings and was working on "rapid change and improvement".
Live: For more on this and other stories from across Northamptonshire
Mr Russell said: "At primary level, just under a quarter of pupils in Northamptonshire attend a school that is less than good compared with 15% nationally.
"This relatively poor performance is reflected in pupil outcomes.
"I am particularly concerned that at primary level higher-ability pupils are not being supported to achieve as well as they should."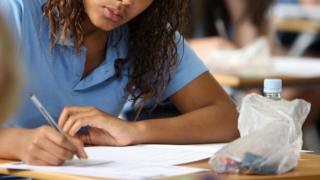 Education in the East Midlands
Leicester is the poorest performing local authority in the country for pupil outcomes at the end of the Early Years Foundation Stage. Just 51% of the city's children achieve a "good level of development" compared with 66% nationally
Nottingham is England's poorest performer in the phonics screening check at key stage 1 with 69% of the city's six and seven year olds met the required standard in 2015. In Derby, the figure was just 70%, compared with 77% of pupils nationally
Derby and Nottingham were among the 10 lowest ranking local authority areas nationally for GSCEs
Source: Ofsted

Jonathan Lewis, assistant director for learning and skills, said: "The letter is very stark, there is nothing in there I would disagree with, it is a statement of fact around our results in the last academic year.
"We have started to develop our plans and actions to make a real difference because we have higher aspirations for our children as do our academy trusts and our local elected members [of parliament].
"Our role now is to make that rapid change and improvement in our education system."
Sir Michael Wilshaw, Ofsted's Chief Inspector, said the East Midlands as a whole was the worst performing region in the country on a range of key indicators.
"These statistics should serve as a wake-up call," he said.
Malcolm Trobe, the interim general secretary of the Association of School and College Leaders, said: "It is disappointing that Ofsted has issued a press release which makes a sweeping generalisation about education across an entire region. It risks damaging the morale of staff, pupils and parents.
"The majority of schools in the East Midlands are judged by Ofsted to be outstanding or good, just as they are across England. Those schools which are struggling are in this position for a variety of reasons and it is important to understand these specific factors in order to address them."
BBC News Source Link
Brought to you by Planet Genius
If You Liked This Article, Join our Newsletter To Receive More Great Articles