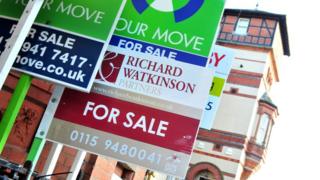 Stamp duty may be changed to encourage people to make their homes more energy efficient, with better insulation.
Energy minister Claire Perry told the BBC householders would face "carrots and sticks" to prompt them into saving on heating bills and carbon emissions.
It is part of a scheme by ministers to get about a million homes a year renovated for the next two decades.
The government will fail to meet its climate change laws unless it can reduce emissions from heating houses.
The proposals are part of the government's long-delayed Clean Growth Plan, being published on Thursday.
Home emissions
A recent report called for radical policies to incentivise home owners – such as fining people who sell cold, draughty homes, or introducing a variable stamp duty to reward those who have insulated their homes and punish those who have not.
The point of sale of a house is seen as the best time to undertake improvements that many people find costly and disruptive.
Ms Perry told the BBC Radio 4's Today programme she was "interested" in the idea of lowering stamp duty on properties that have been made energy efficient.
She described the idea as potentially "one of the incentives" to encourage homeowners into implementing energy-saving measures on their houses.
She added: "It's more likely that a home where insulation has been put in would attract a higher value, because the running cost of that home over the lifetime of ownership would be lower."
Homes now account for 13% of the UK's emissions, and this rises to 22% once electricity use is taken into account.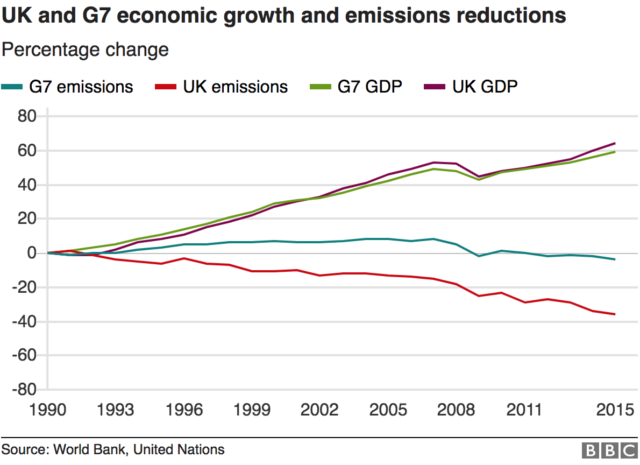 Ms Perry also said there would be "carrots and sticks" introduced to encourage homeowners to take up energy efficiency measures.
"We've been very clear that in the worst energy efficient rented homes we are expecting landlords to upgrade those to a better efficiency standard."
The UK has led the developed world by boosting its economy 60% whilst cutting carbon emissions 42% since 1990. But most of the carbon saving has come through cutting down on burning coal for power.
Advisors warn that the government's future policies will lead them to miss carbon targets by a long distance. They say emissions from transport and housing have recently been going up.
Ms Perry said the plan would cover all parts of the economy, including cars and industrial emissions.
But energy campaigners fear the plan will not contain the measures necessary to meet the government's own laws on cutting carbon.
Follow Roger on Twitter @rharrabin
BBC News Source Link
Brought to you by Planet Genius
If You Liked This Article, Join our Newsletter To Receive More Great Articles