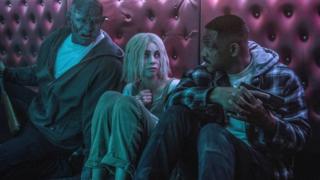 Sky will make Netflix available through its latest box in an attempt to tackle the threat posed by the popular streaming service.
The satellite broadcaster will allow viewers to watch Netflix shows on its Sky Q platform later this year.
Customers will pay for Netflix as part of their Sky bill, although prices have not yet been announced.
Sky said the move would make the entertainment experience "easier and simpler" for customers.
Reed Hastings, Netflix chief executive, said the partnership would allow Sky subscribers to seamlessly access the best entertainment in one place.
The streaming service's mix of original drama, films and other programming has proved popular globally, with subscriber numbers reaching nearly 118 million at the end of 2017.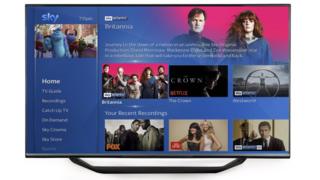 While pay-TV rival Virgin Media has offered Netflix to its customers for some time, Sky has regarded it as an "existential threat to its service", said Tom Harrington, an analyst at Enders.
"It has inconvenienced its subscribers, who are more likely to have Netflix than those without pay-TV, because it has believed that its content was strong and exclusive enough to justify operating a walled garden," he said.
"It seems as if that confidence has subsided and bringing a competitor on board – one that could potentially satisfy Sky's subscribers for a much lower price – is a risky move that cannot now be backed away from, but at least is a sure source of shared revenues."
The deal comes as US media giant Comcast threatens to derail Rupert Murdoch's attempt to take full control of Sky.
This week the owner of NBC Universal made a £22.1bn bid for the European satellite broadcaster, challenging a lower offer from 21st Century Fox.
BBC News Source Link
Brought to you by Planet Genius
If You Liked This Article, Join our Newsletter To Receive More Great Articles