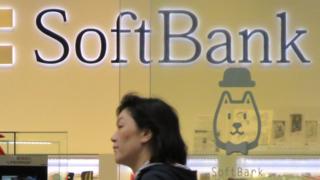 Shares of Japanese technology firm Softbank have soared to their highest level on more than one year in Tokyo trade, jumping 5% at the open.
That is on news Chief Executive Masayoshi Son said he will invest $50bn (£39.3bn) in US businesses.
But details are lacking on where the money will go and how it will benefit American businesses.
Mr Son made the announcement after meeting US President-elect Donald Trump in New York.
Mr Trump shared the news about the Softbank investment on social media, via his Twitter page.
Donald Trump's four-year term as US president will start following his inauguration on 20 January.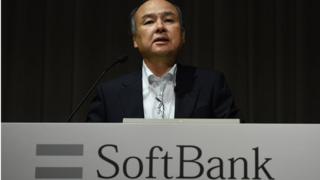 Previous acquisitions
Softbank is one of the world's biggest technology companies and is run by its founder, Japanese entrepreneur Masayoshi Son.
It has previously acquired Vodafone's Japanese operations and the US telecoms company Sprint. The $20bn deal was the biggest foreign acquisition by a Japanese firm at the time.
Mr Son is known to have an eye for potentially transformative industries and trends. He was an early investor in Alibaba and saw the potential in e-commerce before anyone else did.
Softbank acquired UK technology firm ARM Holdings in July, for $32bn. The Cambridge-based firm designs microchips used in many smartphones, including those of Apple and South Korea's Samsung.
BBC News Source Link
Brought to you by Planet Genius
If You Liked This Article, Join our Newsletter To Receive More Great Articles